London - 2018.AD

Beneath the frozen streets of Holloway Road, MAMMOTH first stirred...

Massive, grinding riffs and large, power-vocals the armour of choice for this 4-piece stoner-metal beast...
Slowly migrating over many years from lands as far as France, South Africa... and New Zealand, they came...

Some roamed alone, some were found in 2008 at the start of a 10 year alliance that would see them dominate the stage with Hellbent & Hammered, before its demise in 2017...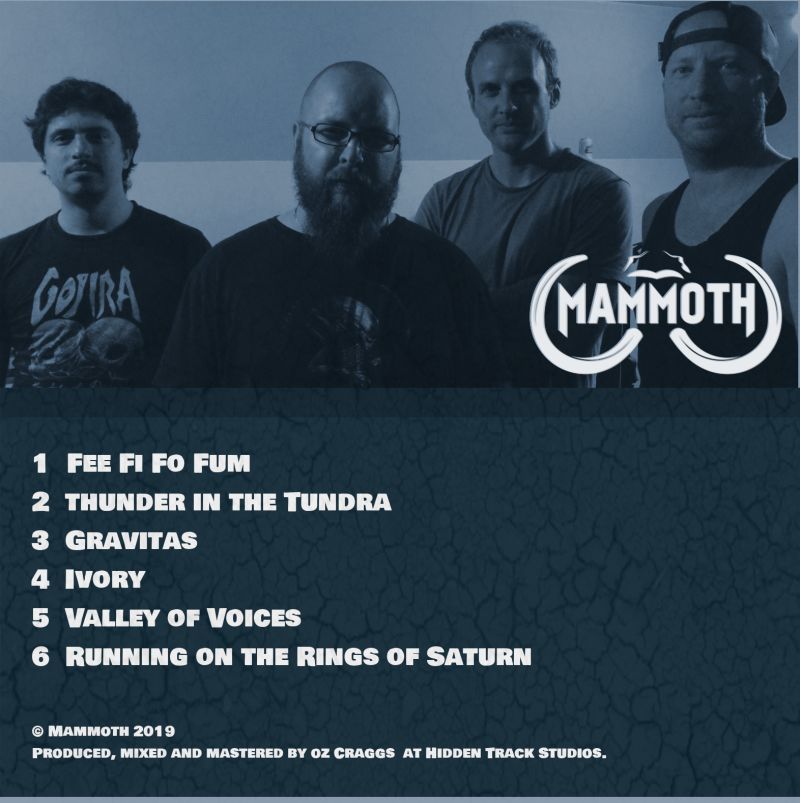 And yet, charging through the embers comes MAMMOTH... Sustained by beer
With the songs of minstrels such as Down; Corrosion of Conformity; Clutch; Volbeat; Pantera, Graveyard, Witchcraft and ACDC to guide them - they stand.
Darkening the horizon in anticipation... And now they're ready to CHARGE!

Gravitas EP now available for streaming and downloading on all music platforms.


contact@mammoth-band.uk